Trips from Valencia, Spain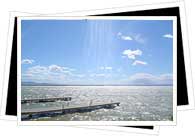 Due to its great location and unbeatable travel and transportation options, Valencia serves as a great starting point for a diverse and endless arrayof enticing day-trips. Engage in some top-notch wine tasting in Requena, Valencia's top wine-producing region, or see Sagunto's vast castle - constructed by the Phoenicians and elaborated upon by Romans, Visigoths, and Moors - and its impressive Roman amphitheater.
On a different note, if you're up for some peaceful communing with nature, paddle around Spain's largest lagoon and immerse yourself in the flora and fauna of the surrounding La Albufera Natural Park. All of this and more just a quick trip away!