Safety & Emergencies in Valencia, Spain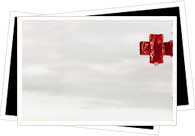 The rule of thumb on personal safety in Spain essentially comes down to this: just use your common sense and you'll be fine. Even in big cities like Valencia, news-worthy crimes are practically unheard of and not even worth a mention. Tourists, however, have to be sure to watch out for annoying petty crimes, such as pick-pocketing and bag-snatching. Thieves typically prey upon naive happy-go-lucky tourists - particularly upon the ones who aren't paying much attention to their belongings - in crowded, touristy areas. While these crimes happen on a very occasional basis, you definitely wan to avoid being the unlucky one with the missing wallet!
Some Personal Safety Tips:
-Always keep an eye on your belongings.
-Women: use purses with zippers and sling them across your chest instead of over one shoulder.
-Men and women: consider buying a money pouch, which fits comfortably under your clothes and holds all of your important documents and money.
-Be particularly aware in crowded, touristy areas- unsuspecting tourists are the easiest targets.
-Don't carry all of your valuable items- passport, money, credit cards- in one pocket. Also, use your front pockets instead of your back pockets.
-Carry around a copy of your passport and leave the original in a safe in your hotel.
-Be sensible- for example, don't count your life's savings sitting on a city bench or lay your passport out on the table as you sip a coffee outdoors.
EMERGENCY NUMBERS FOR VALENCIA:
-Emergency: 112
-National Police: 091
-City Police: 092
-Civil Guard: 062
-Fire: 080
-Red Cross: 963 67 73 75
OTHER USEFUL NUMBERS FOR VALENCIA:
-Airport: 961 59 85 00
-Renfe (National Train Service) Information: 902 24 34 02 or 963 52 02 02
-Renfe Tickets: 902 24 02 02 or 963 52 02 02
-Bus Station: 963 46 62 66
-Port: 963 93 95 00
-Post Office: 963 51 67 50
-Valencia Regional Government Info: 012
-Valencia City Hall Info: 010
-Customs: 963 67 13 00
-Visas, Embassies & Consulates
CREDIT CARD NUMBERS IN SPAIN:
If you have a credit card mishap and need to make a cancellation, you can call these numbers:

-American Express: 902 37 56 37
-Mastercard: 900 97 12 31 (toll-free) or 915 19 21 00
-Visa: 900 99 11 24 (toll-free) or 915 19 60 00
PHARMACIES:
When visiting any Spanish city, you may find yourself wondering whether Spain is full of hypochondriacs- there are pharmacies on literally every street corner! For those nights when an unexpected headache decides to attack, any Spanish city has various 24-hour pharmacies - called Farmacias de Guardia - in addition to the seemingly hundreds of normal pharmacies.You can seek out the nearest pharmacy by calling Spain's toll-free pharmacy information and locator telephone number, 900 17 17 27. Otherwise, jot down the following addresses of some of Valencia's Farmacias de Guardia:
-c/ Convento Jerusalén, 22
-c/ Marqués del Turia, 31

-c/ San Vicente, 107
-c/ Puerto, 33
-c/ Don Juan de Austria, 30
-c/ Profesor Beltrán Báguena, 8
-c/ Baleares, 45
-c/ Virgen, 8
-c/ Reino de Valencia, 85
-c/ Marqués del Turia, 55
-c/ Doctor Manuel Candela, 6 izqda
-c/ Menéndez y Pelayo, 29
-c/ Virgen de la Fuensanta, 16
-c/ Cortes Valencianas, 48
-c/ Cortes Valencianas, 37<
HOSPITALS:
In the event that you need hospital attention, there are hospitals, medical centers and clinics dispersed throughout the inner city as well as around the periphery- below you'll find a list of a few of them. When in doubt, call up the 24-hour Health Care Hotline- 900 16 16 61 - for more information on where to go and what to do.
Clínica Virgen del Consuelo
c/ Callosa d'en Sarrià, 12
Tlf: 963 17 78 70
Hospital Clínico Universitario de Valencia
Avda. Blasco Ibáñez, 17
Tlf: 963 86 26 00
Hospital Casa de Salud
c/ Dr. Manuel Candela, 41
Tlf: 963 89 70 00
Hospital 9 de Octubre
c/ Valle de la Ballestersa, 59
Tlf: 963 17 91 00

Hospital Valencia al Mar
c/ Río Tajo, 1
Tlf: 963 35 25 00
Hospital la Malvarrosa
c/ Isabel de Villena, 2
Tlf: 963 98 99 00
Hospital Universitario La Fe
c/ Campanar, 21
Tlf: 963 86 27 00