Weather in Valencia, Spain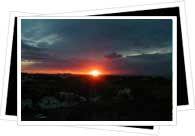 Gently regulated by the sea upon which it sits, Valencia's pleasant Mediterranean climate means that any time is a good time for a Valencia trip. Typical Valencia weather patterns include hot summers, mild winters, little rain and tons of delightfully sunny days- in fact, Valencia spends about 2,600 hours basking in bright Mediterranean sunshine each year!
To avoid overpacking or bringing a suitcase full of all the wrong clothes, check out average temperatures below for your Valencia trip and pack accordingly!
| Month | Ave. High / Ave. Low (ºF) | Ave. High / Ave. Low (ºC) |
| --- | --- | --- |
| January (enero) | 59 / 41 | 15 / 5 |
| February (febrero) | 61 / 43 | 15 / 6 |
| March (marzo) | 65 / 46 | 18 / 7 |
| April (abril) | 67 / 49 | 19 / 8 |
| May (mayo) | 72 / 55 | 22 / 13 |
| June (junio) | 79 / 63 | 26 / 17 |
| July (julio) | 85 / 68 | 29 / 20 |
| August (agusto) | 85 / 69 | 29 / 21 |
| September (septiembre) | 81 / 64 | 27 / 18 |
| October (octubre) | 73 / 56 | 23 / 13 |
| November (noviembre) | 65 / 48 | 18 / 9 |
| December (diciembre) | 60 / 44 | 16 / 7 |