Study Spanish in Valencia, Spain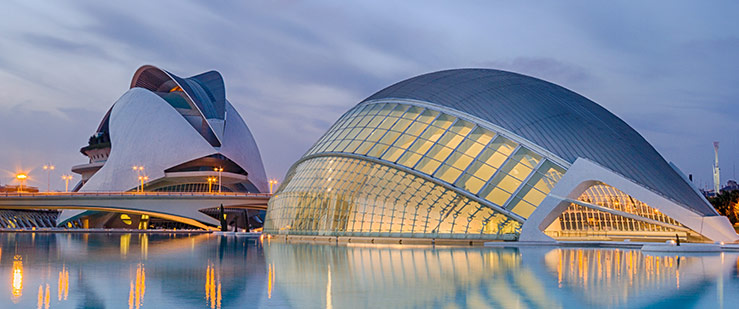 FREE ENFOREX BROCHURE
If you're looking for an established, highly respected Spanish school in the heart of Valencia, Enforex is the place for you. Founded in 1989, our organization encompasses 24 destinations in Spain and Latin America. We welcome more than 20,000 students from 52 different countries every year!
Order a free Enforex brochure below!
Why Study Spanish at Enforex Valencia?
Great location
Right in the University district!
All levels
From very beginner to superior
Flexibility
Spanish courses begin every Monday, all year round
Learning made a pleasure
A highly qualified and enthusiastic teaching staff
Personal attention
Average 5 and maximum 10 students per class
Learning in action
Organized activities and excursions
Stay for as long as you want
Sign up for Spanish immersion programs for up to a year
Reliable accommodations
Carefully selected home stays, shared flats, and student residences
Embark on an adventure!
You can combine courses at any of our Spanish schools in Spain (Alicante, Barcelona, Granada, Madrid, Marbella, Salamanca, Sevilla, Valencia) at no extra charge.