City Transportation in Valencia, Spain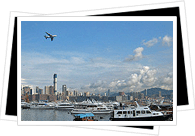 With modern metro lines dominating the subterranean and a veritable fleet of city buses and taxis taking care of business up on the streets, Valencia's transportation options easily qualify the city as one of the most accessible cities in Spain in terms of public transport. For the more independent, take-matters-into-your-own-hands types, Valencia also has a vast number of car, bike and scooter rental companies that let you decide the stops, the routes and the schedules as you see fit.
No matter what your preferred way to get around town may be, with extensive networks of Valencia transportation possibilities there's no excuse to leave any monument unvisited, any nook undiscovered nor any paella untasted! Check out the links below to find out more about Valencia transportation companies' information, routes, prices...