Top 10 Reasons to Travel to Valencia, Spain
Top 10 Reasons to Travel to Valencia, Spain!
1. Las Fallas
Window-rattling explosions, the smell of gunpowder, enormous towers engulfed by flames, world-class artwork destroyed in the blink of an eye... what sounds like an embattled war zone is actually the highlight of Valencia's most famous festival: Las Fallas.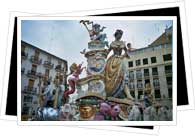 Valencia's affinity for pretty much anything that bangs, fizzles and explodes launches the city into a week of street parties, music and, of course, pyrotechnics! Designers, architects and artists carefully plan and expertly craft these giant wood and papier-machè towers - they reach up to 15 meters high! - for months on end. Full of satirical characters and scenes inspired by events and people of the past year, the hundreds of colorful fallas are set ablaze in possibly the largest legal pyrotechnic display in the world. Get the full scoop on the history and traditions of Las Fallas...
2. Location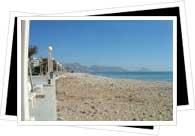 Since its budding days as a Roman city, Valencia's geographical position has been one of the most treasured aspects of the city. La Huerta, the belt of Spain's most fertile farmlands that essentially enclose the region, has kept Valencianos - and visitors - nourished with the freshest fruits and vegetables and played a major role in the city's tasty gastronomy. Meanwhile, the Mediterranean shores - just steps away from downtown Valencia - have served a multifaceted role, providing the city with prosperous sea commerce, fresh seafood and stretches of pristine, sandy beaches. Throw in mountainous inlands perfect for hiking and trekking, sprawling natural parks and a wealth of fascinating day-trip ideas, and you have one of the most ideally situated cities in Spain!
3. Architecture

Essentially narrating the entire history of Spanish architecture within its city limits, Valencia is perhaps one of the most architecturally captivating cities in Spain. With dark Visigoth crypts, castle-like Gothic silk exchanges, lavish Baroque palaces and spectacular Modernista marketplaces, Valencia is chock-full of distinct architectural styles that somehow harmoniously complement each other. Click on the link to brush up on your Valencia architecture knowledge!
4. Paella
With chicken or with shellfish, scrumptious paella is considered by most to be a Spanish national dish... which today, it is. However, when it comes down to it, Valencia is the city wearing the crown. As the founding city of the Valencian-turned-national-turned-international phenomenon known as paella, Valencianos are quick to point out that their gastronomic claim to fame. Known for the freshest of products and for being masters of rice, paella is just one of over 200 rice dishes that you'll find in Valencia! Find out more on Valencia specialties, tapas and even remedies for your sweet tooth with our Valencia food page.
5. Nightlife
From the laid-back Bohemian vibe in El Carmen to grunge bars, sophisticated cocktail locales and the swanky clubs along the beach, Valencia's music-thumping, glass-clinking nightlife easily rivals that of the after-hours playground known as Madrid. La marcha, the action, kicks into high gear around midnight and doesn't slow down until the sun comes up, so don't count on an early night to bed! Don't know where to go or what to do once the sun sets? Check out our nightlife page...
6. City of Arts and Sciences
Rising out of a crystalline blue pool are the hulking, ultra-futuristic buildings composing the City of Arts and Sciences.
Learn more about the City of Arts and Sciences...
7. Football
If its any sign of the tradition of sports excellence in Valencia, the city has not one but two football teams playing for Spain's top division, La Liga. Rocking the sports scene and, on game nights, bolstering the city's beer industry is Valencia's football team Valencia CF; constantly one of the top teams in Spain, Valencia CF has garnered quite the formidable collection of tournament appearances and trophies under its belt. The city's second team, Levante UD, is a relative newcomer to La Liga but with an equally loyal fan base and an unbeatable stadium atmosphere. Learn more about Valencia's football teams...
8. Climate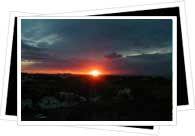 With the warm sun on your face and a gentle breeze coming off the Mediterranean Sea, the year-round climate in Valencia is, in itself, one of the city's highlights. Regulated by the very sea upon whose shores it sits, Valencian summers are hot but not boiling and winters are cool but not cold. This mild climate, complemented by over 300 days of sunshine each year, makes any time of year the perfect time to visit the city and take advantage of its outdoor and sports activities. Get more information about the temperatures and sunshine on our page about Valencia weather...
9. Museums
In the realm of Spanish culture, Valencia is one of the leaders of the pack. Along with all sorts of music venues, theaters and funky film houses, the city boasts well over 40 museums! Celebrating and educating about anything from Las Fallas to modern art, science and bullfighting, culture vultures are bound to have a field day poking through the seemingly endless museum offerings. Get more details about Valencia museums...
10. Vibe
Balancing the cool sophistication of Barcelona, the friendly nature of Sevilla, the hip energy of Madrid and the laid-back air of a beach town, Valencia is a city with a one-of-a-kind atmosphere that ropes in visitors from all walks of life. On the cutting edge of modernity and leading Spain into the future, Valencia still remains a city dedicated to maintaining its traditional recipes, festivals, music, dances, traditions and even its own language.