Movie Theaters in Valencia, Spain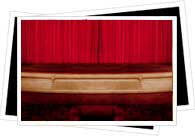 As Spain's third largest city, you can imagine the sheer quantity of movie theaters dispersed throughout Valencia! For your typical, multi-screen movie theater, your options are virtually unlimited; the majority of these theaters, however, show movies dubbed into Spanish. However, Valencia is also fortunate enough to have two major movie theaters that play all of their feature films in their original languages- with Spanish subtitles, of course.
For you artsy types, Valencia's Filmoteca is a must. Part-library and part-movie theater, the Filmoteca features undubbed, classic, art-house and experimental films. If you're lucky you may even chance upon one of the many film series that the Filmoteca hosts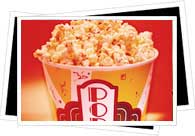 throughout the year.
So pick a theater, grab some ever-classic popcorn and spend an evening with your favorite movie stars at any of the following Valencia movie theaters:
La Filmoteca
La Filmoteca
Plaza del Ayuntamiento
Teatro Rialto building, 4th floor
Tlf: 963 99 55 77
Versión Original (Movies shown in original language)
Albatros
Plaza Fray Luis Colomer,
Tlf: 963 93 26 77
Babel
c/ Vicente Sancho Tello, 10
Tlf: 963 62 67 95
Valencia Movie Theaters
Lys
Paseo de Ruzafa, 3
Tlf: 902 19 02 59
Cinestudio D'Or
Almirante Cadarso, 31
Tlf: 963 95 54 33

Cinebox Aqua
c/ Menorca, 19
Tlf: 902 46 32 69
UGC Cine Cité Valencia
c/ Espai Campanar / Avenida Tirso de Molina, 16
Tlf: 902 10 08 42
Autocine Star
Carretera de Pinedo-El Saler
Tlf: 962 24 89 10
Aragón Multicines
Avenida del Puerto, 1
Tlf: 963 37 12 11
ABC El Saler
Centro Comercial El Saler
Autopista de El Saler, 16
Tlf: 963 95 50 92
ABC Park
c/ Roger de Lauria, 21
Tlf: 902 26 02 62