Accommodation Options in Valencia, Spain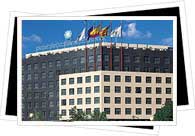 Valencia has experienced a major cultural and economic renaissance in the past few years, thanks to a series of government-backed initiatives, the upbeat enthusiasm of the Valencianos and, of course, the city's own rediscovered charm.
A total makeover of the historical center along with new projects like the futuristic City of Arts and Sciences - which now clocks in as Spain's second most visited attraction - have kick-started the city's tourism industry. Throw in pristine beaches, a fantastic cultural scene and some of Spain's most famous festivals, and you have a city to which travelers from near and far gravitate in search of a great time.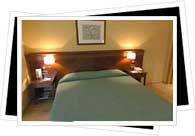 To accommodate the influx of tourism in recent years, a wide range of hotels have sprung up throughout the city. Whether you want a luxury beach resort or a simple hostel room, there are accommodation options in Valencia to suit every person's individual taste and budget.
Both hostels and hotels - even the splurges - in Valencia have a reputation for quality, variety and affordability. However, be sure to book ahead around Las Fallas time as well as during the summer, when finding the room that you want for the price you want can get a bit tricky.
Whether you're planning on a weekend sprawled out on the beach, a week or two exploring the region, or a few months to study Spanish, learn more about your Valencia accommodation choices below.