Shopping in Valencia, Spain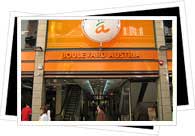 Spain, in general, is a shopper's country. In fact, a stroll around any Spanish city will impress you with the sheer number of shopping bags full of newly purchased goods being toted around. As Spain's third largest city, it shouldn't come as any surprise that the shopping possibilities in Valencia are endless. From specialty artisan shops and hippie markets to the latest in designer fashion, Valencia is a paradise for window-shoppers and credit card-toting shopping fiends alike.
With artisan trades and industries reaching back as far as the city's Moorish history, local products are of top-notch quality in Valencia and available throughout the city. The internationally famous porcelain Lladró figures, for example, hail from the nearby village of Tavernes Blanques, where you can visit the Lladró factory and museum. Another example of the Valencian community's exceptional ceramic tradition is the village of Paterna's production of socarrats, intricately painted ceramic wall decorations. Other local artisan products of note are lace work, wicker baskets, silk, and painted fans decorated with ivory and exotic wood accents.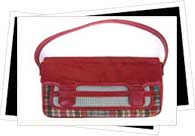 Fashionistas will find themselves surrounded by shops, boutiques, department stores and shopping malls of all price ranges and styles. Spaniards, both men and women, tend to be stylish and impeccably put together when they walk out the door each morning; spend one afternoon perusing your way around Valencia's irresistible shopping scene and it's easy to see why!
When shopping in Valencia, keep in mind that Spain's siesta time isn't an urban myth- stores and businesses really do close down from around 2:00pm until 4:30pm. Otherwise, they usually set up shop around 10:00am and close up for the day around 9:00pm. Another tip is to look into the Valencia card, which you can purchase in many hotels and tobacco stands. Essentially a discount card, it can save you money in many shops, restaurants and shows, not to mention that it provides you with unlimited city transportation.
Learn more about shopping in Valencia!