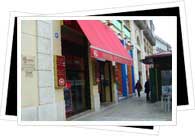 Thinking about spending a day shopping in Valencia? Here's a tip: grab your credit card and get ready to be submerged in an endless sea of traditional shops, specialty boutiques, fashion-forward department stores and sprawling shopping malls.
If you're on the prowl for some trip mementos or gifts for loved ones back at home, pass on the souvenir keychains and "Más Cerveza Por Favor" (More Beer Please) t-shirts and opt instead for local hand-made products. Valencia has garnered a well-deserved reputation for its age-old artisan traditions - lace, wicker work, fans, silk embroidery, ceramics, Lladró porcelain, etc. - so don't pass up the opportunity to peruse its wide range of specialty shops. In the streets surrounding the Plaza del Ayuntamiento, the Plaza de la Virgen and the Plaza del Patriarca, you'll run into scores of these artisan shops, all of which maintain a traditional Valencian air along with their top-quality handicrafts.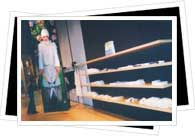 Shopping tip number two: chances are that, at some point during your Spain travels, you will notice that Spanish people generally look stylish and very put together- even when they're in casual mode! The Spanish affinity for up-to-date fashion trends is nourished by an unimaginable number of clothing and accessory stores of various sizes, styles and price ranges, and in Valencia there is certainly no shortage.
The best zone for top-notch fashion shopping is on the street Calle Colón as well as the surrounding district (streets Sorní, Cirilo, Amorós, Jorge Juan...). Apart from major Spanish and European chains like Zara,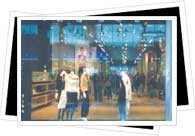 Cortefiel and Massimo Dutti, seek out the mega-department store El Corte Inglés, where you can shop for anything from mayonnaise to designer footwear. Finally, for the one-stop, on-a-mission shopper, Valencia has various "centros comerciales," (shopping malls) in the city and along its periphery- check the list below! These shopping centers usually have well over one-hundred well-known Spanish and European stores, along with leisure zones, movie theaters, restaurants and more.

Centros Comerciales (Commercial Centers / Shopping Malls)
Aqua Multiespacio
c/ de Menorca, 19


Bon Aire
Parque Comercial Bonaire
Ctra Nacional III, km 345
Aldaia (Valencia)
Tlf: 961 57 92 24


Boulevard Austria
c/ Don Juan de Austria, 4
Tlf: 963 51 23 33


Centro Comercial el Saler
Autopista Al Saler, 16
Tlf: 963 95 70 12


Centro Comercial Nuevo Centro
Avenida de Pío XII, 2-6



Centro Comercial Valencia Nord
Carrer Xátiva, 24


Espai Campanar
Avenida Tirso de Molina, 16
Tlf: 963 17 36 40


La Galería Jorge Juan
c/ de Jorge Juan, 21
Tlf: 963 52 49 66