Hotels in Valencia, Spain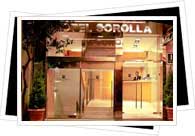 Where to Look:
As a major Spanish city experiencing a cultural renaissance that most cities can only dream about, Valencia accommodates travelers - be it for business or for tourism - with a tremendous variety of hotels. However as we all know, having so many options can at times be even more frustrating than having too few... especially when deciding where to spend your hard-earned money!
The easiest way to go about finding the right hotel for you is to decide what kind of accommodation - hostel, hotel, rented apartment - you want, how much you are willing to spend and whereabouts in the city you'd like to serve as your trip headquarters. With at least an idea of what you're looking for and everything else weeded out, the process becomes much easier and before you know it you'll have a hotel!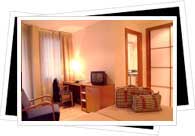 Depending on what you're in Valencia for may play into your hotel choices. The most popular area for tourists to stay in is in the historic center - particularly in El Carmen and around the Ayuntamiento (City Hall) - throughout whose narrow streets you'll find scattered various hotels of all sizes, styles and price ranges. Plus, the historic district is where most of the action is - museums, monuments, nightlife, theaters, etc. - so you'll already be right in the thick of things!
If you're in Valencia on business, there are clusters of modern hotels out by Valencia's business centers, such as the Palacio de Congresos. Due to many of these hotels' business clientele, keep an eye out for great deals - up to 1/3 off the work week price - on weekends and during the summer. Beach-goers, on the other hand, might be more comfortable staying in the series of hotels and hostels that have popped up along the beach. Just steps away from sandy paradise yet boasting easy access - via metro, city bus, taxi, or your own two feet - to the city center, you'll find five-star resorts rubbing shoulders with cheap, no-frills hostels.
From modern high-risers to refurbished traditional buildings, from the Bohemian-atmosphere of El Carmen to the Mediterranean vibe along the beach, and from budget hostels to the ultimate splurges, you're sure to find the right hotel for you!