Apartments in Valencia, Spain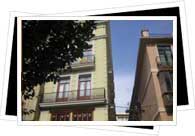 To kick your apartment search into gear, acquaint yourself with online resources such as www.loquo.com, a constantly updated website that lets you search through all sorts of apartment listings: long-term, short-term, shared, individual, etc. Beforehand, however, you might want to get to know the different areas of the city in which you might like to settle in- check out our Valencia city guide!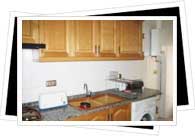 Short-Term Apartment Rental:
Instead of living out of a suitcase in a hotel room, renting out an apartment for the duration of your stay is becoming more and more common. Settle right into an apartment equipped with a washing machine, a kitchen that you can stock as you wish and all the comforts of a home away from home. Plus, you can save money by stocking up at the Mercado Central (Central Market) or supermarket and eating in once in awhile!
The cost of a Valencia apartment rental is roughly comparable to that of a mid-range hotel, although prices are likely to fluctuate (or rather, go up) around Las Fallas and during the summer.
Long-Term Apartment Rental:
If you're considering renting out an apartment for a longer period of time - perhaps to study Spanish - don't rush the process. In the long run, spending a few nights in a hotel or hostel while you compare apartment prices, roommates and locations is well worth it when it comes to your happiness. If you agree blindly to an apartment you find listed online, you never know what kind of sticky situation you could be getting yourself into!
A single room in a shared flat in Valencia typically ranges between 150€ and 300€ - a steal if you ask us! Also keep in mind that unless the apartment is listed as "gastos incluídos" (expenses included), figure in another 30€ - 50€ for gas, electricity, water, internet, etc. If you'd rather be on your own, a loft apartment is naturally another option, though it will evidently cost a significant amount more.